Discover the Hidden Tips and Tricks for Perfect Dog Park Etiquette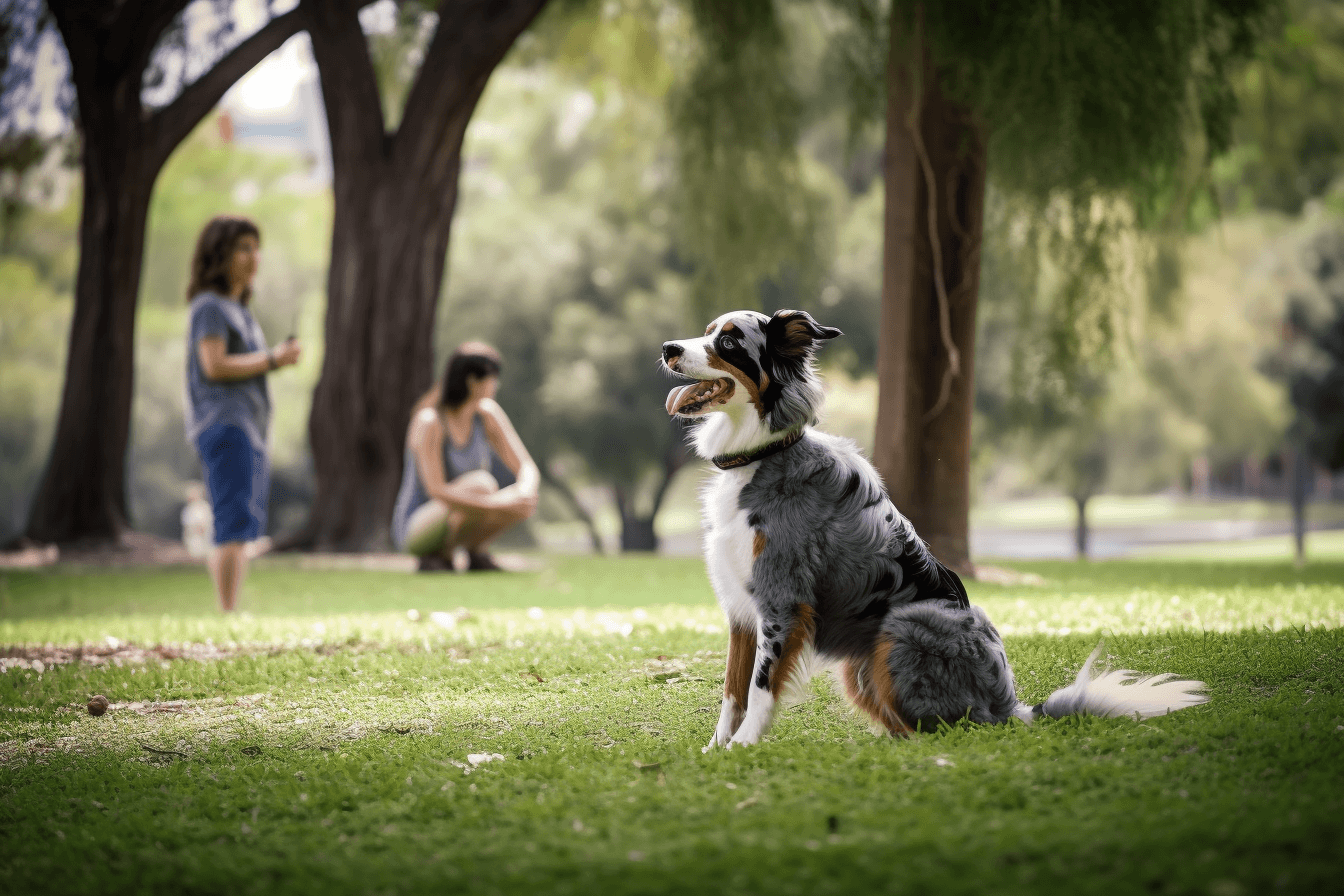 Visiting a dog park is a fantastic way for our furry friends to socialize, exercise, and explore new environments. But as pet parents, we need to ensure that we and our dogs adhere to proper dog park etiquette. In this article, we will uncover the hidden tips and tricks for perfect dog park etiquette, helping you find the best dog park near you and making your visits enjoyable for both you and your canine companion. Let's dive in!
1. Preparation is Key
Find the Right Dog Park
Before heading out, do some research to find a suitable dog friendly park near you. Keep in mind that not all parks are the same; some may be off-leash, while others might have separate areas for large and small dogs. Additionally, consider searching for an indoor dog park if you live in an area with extreme weather conditions.
Groom Your Dog
A well-groomed dog is a happy dog! Make sure to use clean label grooming products like those by Rowan. Their Ulti-Mutt Fur Bundle is an excellent choice to keep your dog's coat clean, refreshed, and conditioned.
Ensure Your Dog is Comfortable
Equip your dog with vegan leather premium dog collars and vegan leather premium dog leashes to ensure they feel comfortable during your visit to the dog park. Don't forget a vegan leather poop bag dispenser and compostable and biodegradable poop bags for easy cleanups.
2. Observe the Rules
Every dog park has its own set of rules, so be sure to read them carefully. Common rules include picking up after your dog, keeping your dog on a leash until entering the designated off-leash area, and never leaving your dog unattended. Remember, rules are in place to ensure a safe and enjoyable environment for everyone.
3. Be Attentive and Engaged
Always supervise your dog while at the park. Keep a close eye on their interactions with other dogs, and be ready to step in if any issues arise. If you notice any aggressive behavior, remove your dog from the situation immediately.
4. Respect Other Dogs and Owners
Just like people, dogs have different personalities and comfort levels. Always ask permission before allowing your dog to approach another dog, especially if they are on a leash. Be considerate of other owners' feelings and respect their boundaries.
5. Know Your Dog's Limits
Some dogs may be nervous or anxious in new situations. If your dog is showing signs of stress or fear, it might be best to leave the park and try again another day. Remember, the dog park should be a fun and positive experience for your furry friend.
6. Keep Your Dog Hydrated
Bring water and a portable bowl for your dog to drink from, especially on hot days or after extended periods of play. Some dog water parks may have water features for your dog to splash in, but it's always a good idea to have water on hand just in case.
7. Train Your Dog for Off-Leash Play
Before visiting an off-leash dog park, ensure that your dog is well-trained and can reliably respond to basic commands like "come," "sit," and "stay." This will help prevent any potential conflicts and ensure a safe environment for everyone at the park.
8. Use Proper Equipment
Ensure your dog is wearing a secure collar with up-to-date identification tags. For extra peace of mind, consider a vegan leather premium AirTag-enabled dog collar to help you keep track of your dog's location. Additionally, using a sturdy leash is essential for maintaining control when entering and exiting the park.
9. Be Prepared to Share
Bring extra toys and treats to share with other dogs at the park. This can help facilitate positive interactions and make new furry friends. Just make sure to ask other pet parents for permission before offering anything to their dogs.
10. Rest and Relax
After a day of fun at the dog park, your pup might need a comfortable place to rest. Treat them to an orthopedic dog bed or an orthopedic dog cushion by Molly and Stitch US to help them recharge for their next adventure.
Conclusion
Visiting the dog park should be a fun and enjoyable experience for both you and your canine companion. By following these hidden tips and tricks for perfect dog park etiquette, you can ensure a safe and pleasant environment for everyone. Now that you know the essentials, it's time to head out and explore the best dog parks in your area!
Frequently Asked Questions
1. How do I find a dog park near me?
You can use online resources, mobile apps, or ask fellow dog owners in your community to find dog-friendly parks near you.
2. Can I bring my puppy to the dog park?
It's generally recommended to wait until your puppy is fully vaccinated and has basic obedience training before bringing them to a dog park.
3. Are dog parks safe for my dog?
Dog parks can be a safe and enjoyable environment when pet parents follow proper etiquette and keep a close eye on their dogs. Always ensure your dog is up-to-date on vaccinations and flea/tick preventatives.
4. How can I help my dog socialize at the park?
Start by introducing your dog to the park during less busy times and gradually increase their exposure to other dogs. Encourage positive interactions by using treats and toys.
5. What should I do if my dog gets into a conflict with another dog at the park?
Remove your dog from the situation immediately and calmly. If necessary, exchange contact information with the other dog owner and consult with a veterinarian if any injuries occur.
At Nina Woof, we offer a variety of high-quality and eco-friendly premium accessories to cater to your pet's needs. Our vegan leather dog collars and leashes are stylish and durable, making them the perfect choice for pet owners who want the best for their furry companions. Our vegan leather poop bag holder and biodegradable and compostable poop bags make it easy to clean up after your pets while also being environmentally responsible. Additionally, we offer personalization for our collars, including custom dog collars and personalized dog collars with names. Our GPS dog collar is also available to help you track your dog's location and ensure their safety. Choose from our wide range of products, including the best dog collars, leashes, and poop bag holders, and take advantage of our eco-friendly options today. 
---