The Dog Travel Checklist: 10 Things to Pack When You Travel with Your Pet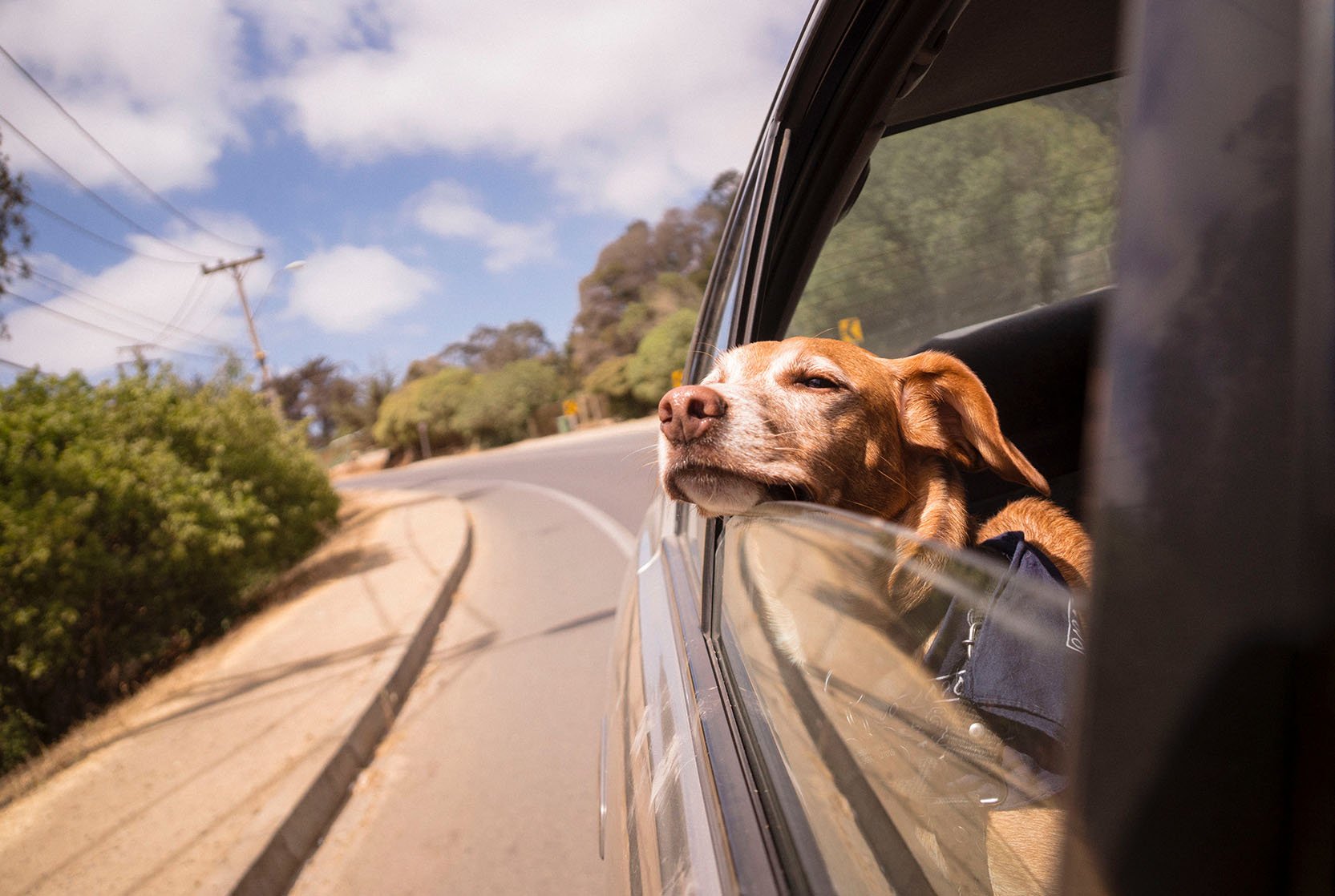 Use this handy checklist if you're going away with your dog this summer. Make sure you're fully prepared with Nina Woof's range of premium vegan leather pet accessories.
1.  

Vegan Leather Dog Leash
In order to keep your dog safe during travel, you'll want to make sure you pack a high-quality leash that will stand the test of time. Nina Woof provides eco-conscious pet-lovers with premium vegan leather dog leashes with a beautiful soft texture and reinforced hardware to provide extra durability.
2.  

Vegan Leather Dog Collar and ID Tag
Similarly, when travelling with your dog you must pack a collar and ID tag. Nina Woof sells premium vegan leather dog collars that are suitable for travelling, as well as everyday use. If your dog were to get confused and wander off amongst the hustle and bustle of a busy train or airport then an ID tag is absolutely essential!
3.  

Dog Harness
Another important item to pack with you when travelling with your dog is a harness. This is necessary to make sure your dog doesn't move around too much when in a car or train, which helps to keep them safe.
4.  

Premium Dog Waste Bags
It's also a good idea to make sure you have plenty of dog waste bags handy so that you can clean up after your dog, wherever you are. Nina Woof sells premium (coming soon!), biodegradable dog waste bags that are GMO-free and made from plant-based materials. Pack some in your travel bag to ensure that you are well-prepared at all times!
5.  

Dog Food, Water and Treats
It's also important to make sure you pack plenty of dog food, water and treats when travelling. Giving your dog the odd treat to reward good behaviour will make them feel more at ease if they get anxious when in a vehicle or an unfamiliar place.
Read more about swapping your dog to a vegan diet.
6.  

Food and Water Bowls
Consider buying some fold-away food and water bowls that you can pack into a small bag and pull out whenever you need them. This will be an added convenience that means you can feed your dog easily on the go.
7.  

Medications and Prescriptions
If your dog takes medication regularly then make sure you remember to pack it ahead of your trip. You may also want to keep a copy of your dog's prescriptions on you in case you run out of medication, or lose it! This will mean your dog can still be treated while you are travelling, and more medication can be bought if need be.
8.  

Vaccination Records and Certificates
If you're travelling internationally then you will need a copy of your dog's vaccination records on hand to prove that they have had the required vaccinations to enter the country. This is especially true of the rabies vaccination.
9.  

First-Aid Kit
Sometimes accidents happen! Keep a first aid kit on hand to tend to any scratches or cuts that your dog may pick up when travelling. You may also want to keep a list of local vet practises on hand, should an emergency arise.
10.

Dog Toys
One of the best ways to keep your dog entertain on long journeys is to bring some of their familiar toys from home, and maybe treat them to a new one too! This will ensure your dog is able to release all of their energy through playing, which hopefully will mean they are less fearful when travelling.
---