4 Must-Know Signs You're a Dog Helicopter Parent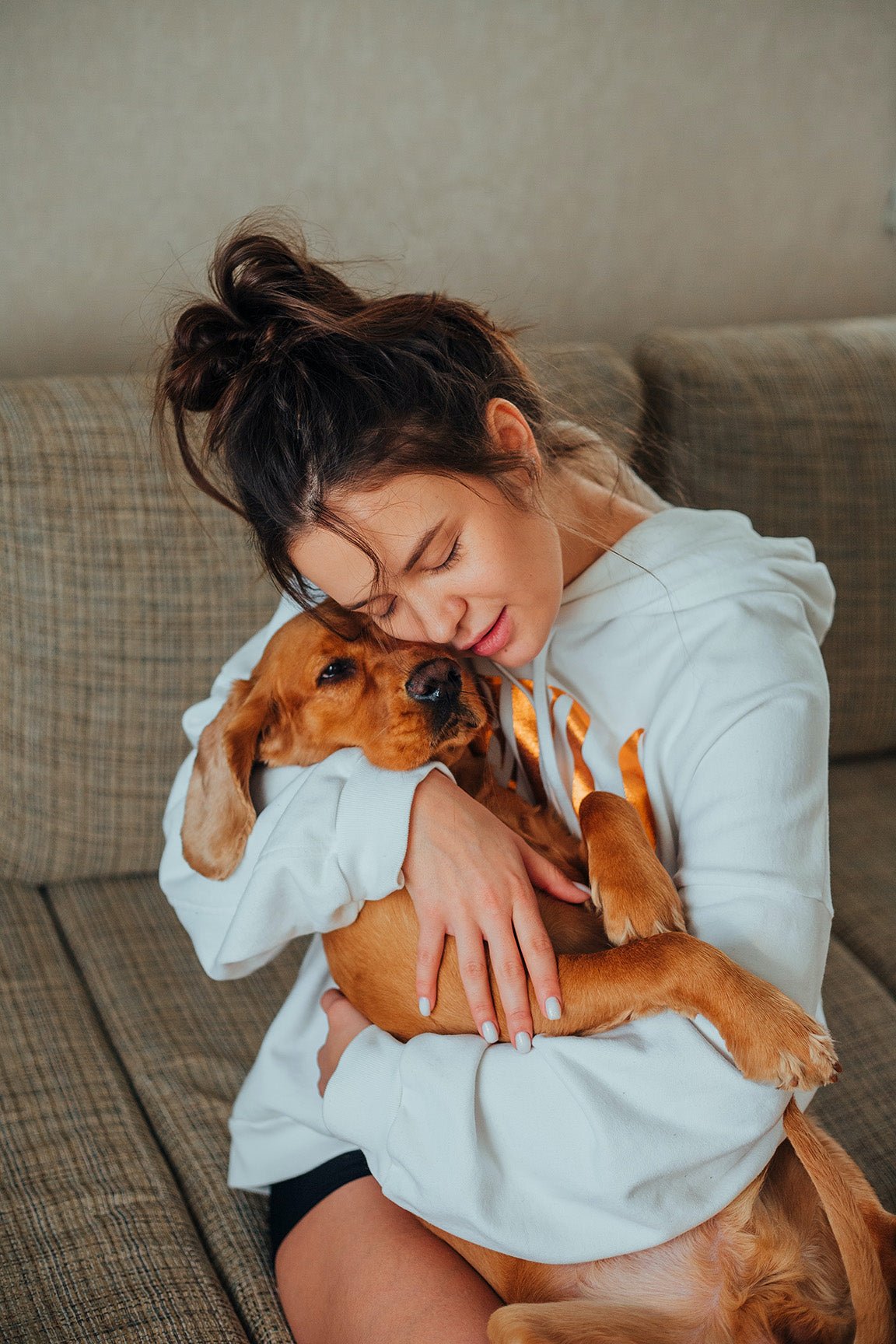 Are you a dog helicopter parent? How would you know if you were one, and what does it mean anyway? We'll explain all of this, so you can understand some of the common signs to see if you can relate to them.
4 Common signs you might be a dog helicopter parent
1.    You splash out more on your dog than you do treating yourself 
Let's say you're out shopping. Do you find yourself picking up dog treats and new toys for your furry friend before you grab something for yourself? If that sounds like you, you might be a dog helicopter parent. 
It's a good idea to give your dog a sufficient selection of toys to play with. It helps stimulate their brain, keep them entertained when alone, and discourages disruptive behaviour.
But you don't want the lounge floor to be a sea of doggy toys. So, keep a handful of toys, and do treat them every once in a while. But remember to treat yourself too!
2.    You take your dog on all of your holidays
Every dog deserves an adventure, just like you. It's a great bonding opportunity to travel with your pet. It's no surprise that your dog loves your company, but they can also pick up on your mood. So, if you're gleefully relaxing into holiday mode with your other half or your friends, your dog senses it, and it's great for your pet's well-being.
But you do need time to switch off just for yourself too. They say "absence makes the heart grow fonder", and it goes for your dog too.
3.    You find it hard to separate from your dog 
Do you skip going to the shop to pick up food, or feel yourself getting upset and rushing when you leave your dog at home to get back? That can be a pretty big sign that you're a dog helicopter parent. 
Don't worry. You can properly train your dog so that you feel confident and able to leave the house without an issue. Of course, it's positive that you have a gorgeous, loving bond. But you should be able to leave your pooch so that neither of you is distressed.
4.    When you're in the park, you watch your dog like a hawk
You might have heard the phrase helicopter parent, which refers to parenting children. Keeping an overly close eye and an over-protective, worrying mind on your child is a sign of being a helicopter parent. It can be similar when it comes to your canine child.
Sensible parenting involves ensuring your dog is in no danger or distress of any kind. But it's key to know the difference between a potential threat and simply being playful. When you get more of a grasp on this, it will help you feel more at ease when you're out and about with your pup. Plus, that then encourages them to relax. 
Those are 4 signs you might be a dog helicopter parent. If any of them ring true, don't beat yourself up! It's a hugely positive sign that you care. Like any parenting, it can be an ever-growing journey.
It's all about making sure you have a happy, healthy relationship with your pup. So, if you love showering your pup with love, you can buy the perfect pup pampering products from Nina Woof, retailer of premium pet supplies including vegan leather dog leashes and collars. Shop our selection of AirTag-compatible collars and compostable, biodegradable dog waste bags to reduce the impact on the environment.
---