Vegan Leather Is Transforming The Fashion Industry & Here's Why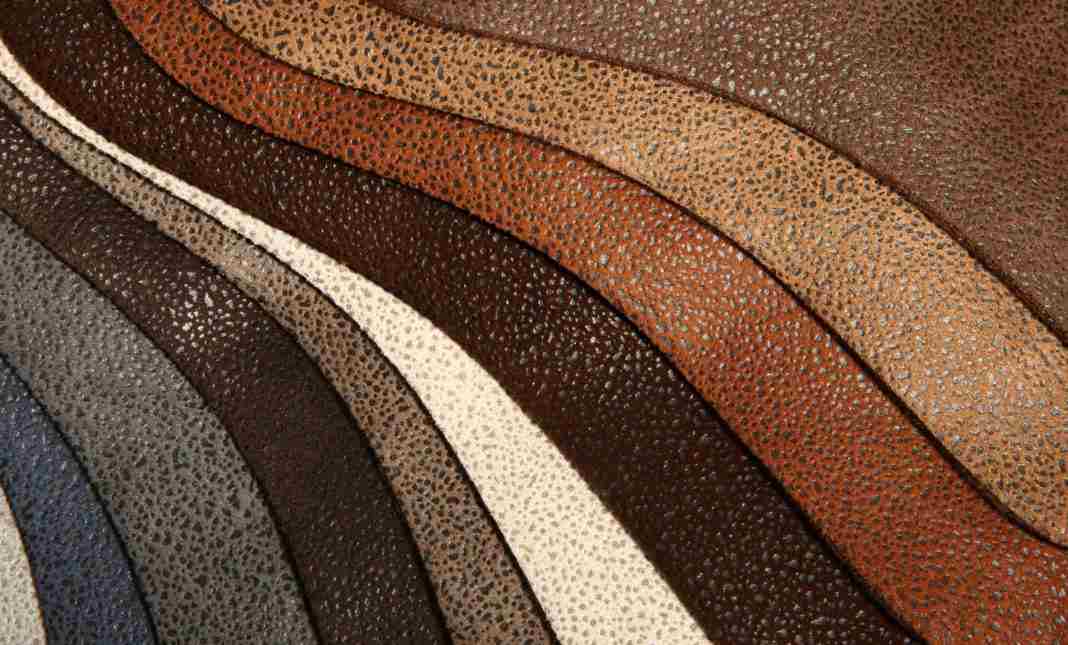 Many fashion mavens and designers alike have been raving about the benefits of vegan leather for quite some time. But how began leather is transforming the fashion industry? Why Nina Woof's premium dog accessories are made with PETA-approved, cruelty-free vegan leather? Let's get into it.
The catastrophic impact of the leather industry   
Your beloved leather accessories might hold sentimental value to you, but unfortunately, the dark world of the $100 billion manufacturing sector of the fashion leather industry paints a not-so-glamorous picture.
Unethical leather production is devastating in more ways than you can imagine. Deforestation, biodiversity loss, and greenhouse gas emissions are only a few of the impacts that come along with real leather goods. To put this into perspective, the livestock industry is responsible for nearly 15% of human-induced greenhouse gas emissions. The industry's unregulated water and energy use combined with the array of chemicals used in the tanning process can be tremendous to the environment and all its inhabitants. 
The Food and Agriculture Organization estimates that around 3.8 billion cows and other bovine animals are used solely for leather production each year. People for the Ethical Treatment of Animals (PETA), via undercover footage that it acquired, reveals that dogs and cats are raised for fur and leather in China. 
When it comes to leather products in developing countries, these toxic effluents can potentially include traces of chromium, lead, arsenic, and acids which flow directly to the local water passageways.
 The production of leather hurts animals, the environment, and the workers who manufacture it.
Vegan leather is taking over the fashion industry
Thankfully, in 2022 vegan leather's popularity has skyrocketed as more and more people are becoming aware of the tremendous impacts of their lustrous leather goods.
What are the benefits of vegan leather?
Vegan leather is cruelty-free
Vegan leather is made without the use of animal skins. No part of the process has harmed or exploited animals in any way. Non-animal leather, faux leather, synthetic leather, leatherette, PU leather, and pleather; no matter how you decide to call it, vegan leather is taking over the fashion industry.
Vegan leather has significantly lower carbon dioxide emissions 
The carbon footprint of animal farming is extremely high. But when it comes to vegan leather, it produces a fraction of the amount of CO2 than animal leather does.
Vegan leather requires way less or no chemicals
We already went over some of the toxic chemicals that can be found in leather production. Vegan leather on the other hand produces fewer detrimental toxic chemicals than animal leather.
Vegan leather requires less water
When it comes to real leather, water is used in every part of the production. From keeping the animals alive and later on for skin preparation tanning and finishing processes, the list goes on. This certainly isn't the case for vegan leather.
Vegan leather looks as beautiful as real leather 
Nowadays, you simply can't tell the difference between real leather and animal leather - unless the owner decides to share it. It's shiny, durable, extremely high-quality, and lasts for many many years.
These were only a few of the reasons why Nina Woof's PETA-approved, cruelty-free, 100% vegan leather collars and leashes were created using this amazing material. Rest assured that our accessories were made using only environmentally friendly carbon-free practices for your furry friends to enjoy.
---