5 New Year's Resolutions for You and Your Dog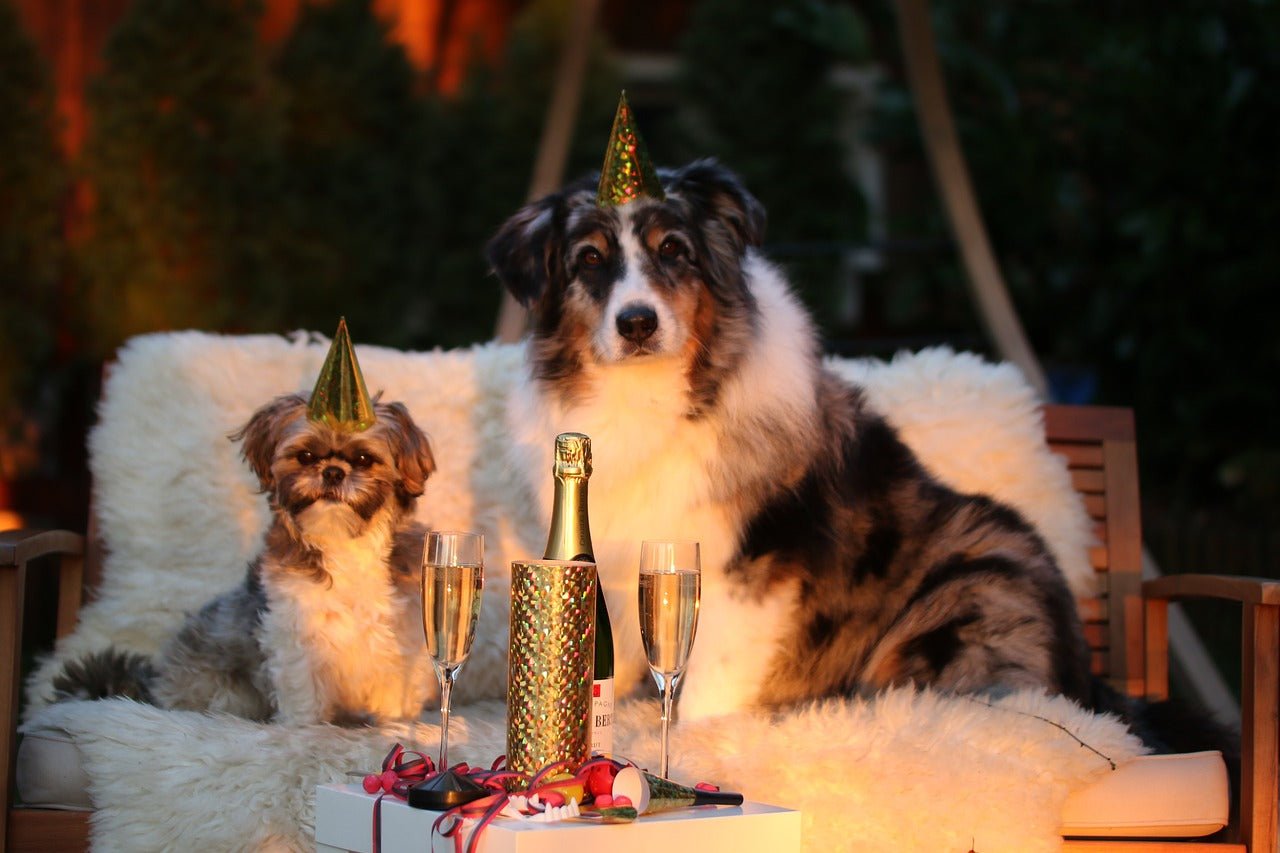 The New Year is just around the corner, and now is the time to start making resolutions to ensure you and your pup have the best year yet. Whether your pup is a puppy or a senior, resolutions can help you stay organized and motivated to keep them healthy and happy. Here are five resolutions you and your pup can make together for 2023.
1. Get Outside and Exercise
It's easy to get stuck in a rut of taking your pup for the same walk or run every day, but why not shake things up this year? Take your pup to a new park or trail, or try some new activities like agility or swimming. Exercise is important for your pup's physical and mental health, and getting out in nature will do you both some good.
2. Learn Something New 
Learning something new is a great way to keep your pup's mind sharp, and it can be a lot of fun too. Try teaching your pup a new trick, or sign up for a class to learn more about dog training. You can also work on basic obedience commands, or even try improving their recall if they're not always coming when called.  
3. Make Time for Play
Playtime is a great way to strengthen the bond between you and your pup, and it's also a great way to get out some of their pent-up energy. Play a game of fetch or tug, or let your pup explore the backyard. If you're feeling creative, you can even invent your own game for you and your pup to play together.
4. Visit the Vet
It's important to make sure your pup is up-to-date on all their vaccinations and check-ups. Make sure you schedule regular visits to the vet, so you can catch any potential health problems before they become serious.
5. Try New Treats
Treats are a great way to reward your pup for good behavior, or just to let them know you love them. This year, why not try making some homemade treats or finding some new ones to give your pup? This is also a great way to make sure they're getting the nutrition they need.
Making resolutions is a great way to start the New Year off right, and it can be a fun activity for you and your pup to do together. With these five resolutions, you and your pup will be sure to have a fun, healthy, and happy 2023!
---